GELC Playoffs - Sportsmanship
---
---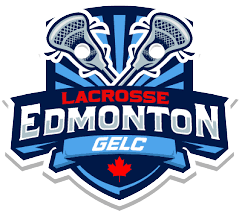 ---
Greater Edmonton Lacrosse Council (GELC) Playoffs - Sportsmanship:
Last week the ALA shared with all members a reminder on the Code of Conduct we all agreed to as players, coaches, volunteers, and spectators of the sport.

Despite this reminder, the last week of regular season and the first night of playoffs were not with out significant demonstrations of poor sportsmanship especially by the adults in the stands and on the benches.
The GELC Executive and Board of Directors will be backing up and supporting the ALRA (Alberta Lacrosse Referee Association). Remember there are many new lacrosse officials this season, both teenagers and adults.
Players - Play with respect, be cautious with your checks and play against your opponents the way you wish to be played against. If you are called for a penalty, accept the call of the officials, be respectful to the volunteers in the scorebox.

Coaches - Teach respect, ensure you are promoting a positive, competitive environment. Help the officials with ensuring your players understand their actions. Respect the officials. BE the Example!!

Parents, Siblings, and guests - Support your players and volunteers. Respect the officials and understand it is a tough job. They won't see everything and are doing the best they can while also learning and improving themselves. Parents the best thing you could ever say to your son or daughter at the end of a great lacrosse game win or lose, is a simple few words * I love to watch you play*
Parent Liaisons - Remember that you are there to work with your teams' fans only, please do not engage with fans from other teams.

Lacrosse is tough, it is fast, and it is fun! Let's all work together to keep it safe!

Good luck to all it is our hope that everyone takes a moment to think about how YOU can help make lacrosse better and set the best example possible for our players!
The GELC Executive and Board of Directors