U15 Players of the Week
---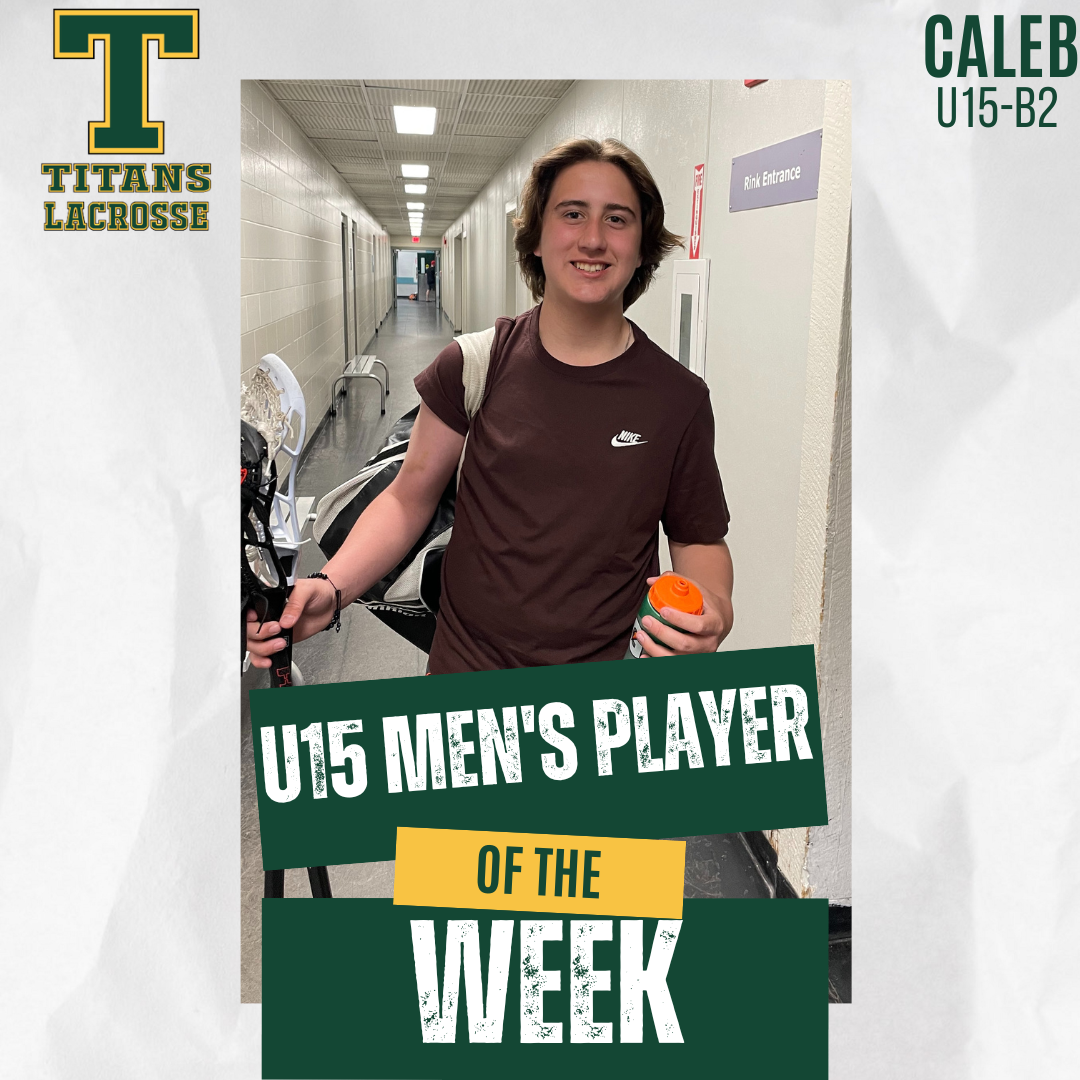 CALEB: Titans U15-B2
Congratulations to our U15 Men's Player of the Week, Caleb, from Titans U15-B2 team!
Caleb is a first year box lacrosse player and shows up with his best effort every time he attends a practice or game! He is always seeking feedback to get better from his coaches and peers. Caleb puts in the hours of practice to improve his skills for his new found love of lacrosse. He is always an inspiration to be around as a person and is an admired teammate on and off the floor!
---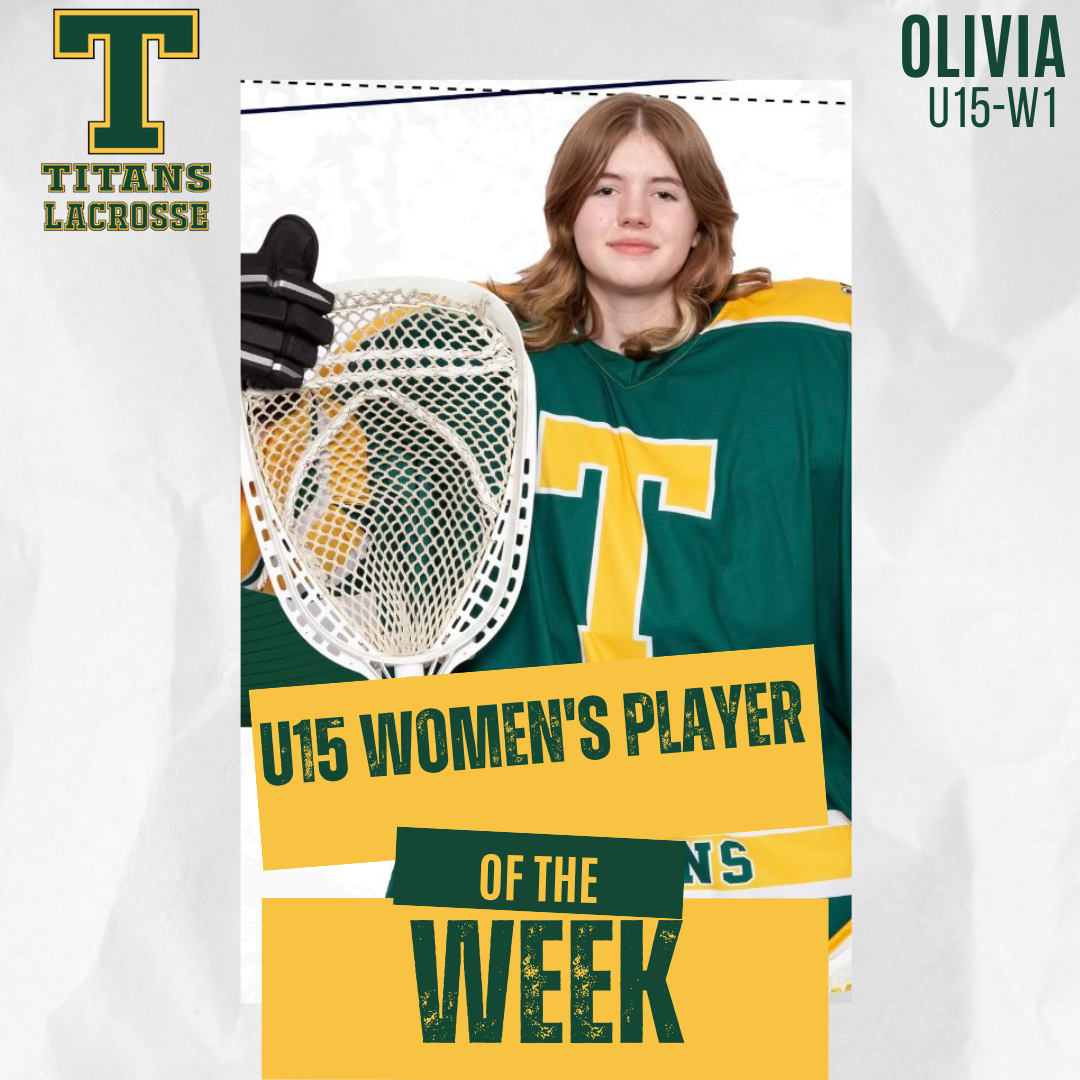 OLIVIA: Titans U15-W2
Congratulations to our U15 Women's Player of the Week, Olivia, from Titans U15-W1 team!
This is Olivia's first year playing lacrosse! She heard U15 needed another goalie and was willing to give it a try. Olivia has developed into an amazing goalie in such a short period of time! She is actively getting involved in the play including helping her team out behind the net by setting picks. She is always positive and you can see her big smile from the bench!! We are lucky to have her!